Communications
Post and Telecommunications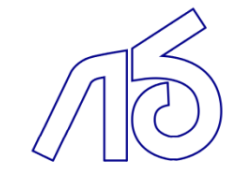 The most important provider of communications infrastructure in the Trinian Empire is the Post Office (emblem pictured), today run as a state-owned company under the direction of the Ministry of Prosperity. Besides its obvious role in administering the postal system, it was responsible for pioneering the introduction of telegrams and radio to Trinia. Over time, it constructed the Trinian telephone system, and despite occasional proposals to transfer this responsibility to a new entity, the Post Office remains the sole owner of terrestrial telephone lines. It has also become the largest provider of cellular telephone service.
The internet, however, is generally the business of private companies, although access in Trinia is still somewhat limited - only some parts of the country have high-quality broadband connections available, and prices are often high. There are also difficulties relating to language - Trinian is written in a unique alphabet, and it is not uncommon to find that foreign-designed software and websites are not compatible with it. However, the growing number of Trinians who use the internet is resulting in rapid improvements, encouraged by projects undertaken by the Ministry of Truth.
Media
Most major centres of Trinia have one or more daily newspapers, some of which are distributed nationally. The newspapers with the highest circulations are the Kurin Herald (based in the capital), the Armenar Times (based in the east), and the Melaţin Daily News (based in the north).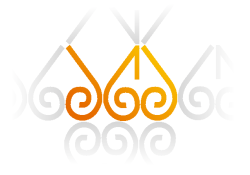 The largest television broadcaster in the country is Trinian National Television (logo pictured), a state-owned company. It provides several free-to-air channels, covering news, sport, and general entertainment. Besides this, there are a number of private broadcasters, focusing on various markets. A majority of Trinian-language television programs are produced by Trinian National Television or its affiliates, whereas other broadcasters make greater use of foreign programming, either dubbed or subtitled.
There are also a large number of radio stations broadcasting in Trinia, although most are restricted to certain parts of the country. The state-run Trinian National Radio is available in all provinces, and provides news reporting and programs of cultural interest. The privately-owned Radio Kurin can also be received in most places.
Most Trinian media, regardless of format, make use of the Trinian language. However, there are a number of newspapers and broadcasters which provide content in one of the minority languages (Moranguese, Aigadorenc, Angliyaan, or Aḱănji). Speakers of languages which belong to neighbouring countries often have access to media from those countries, and there is also a small amount of material available in major international languages.
---